Synopsis:
"A Cuban Girl's Guide to Tea and Tomorrow is an absolute delight. Cozier than a hand-knit gray cardigan and richer than Abuela's pastelito recipe, Namey takes you from Miami to Winchester, and leaves your heart belonging to both." —Rachael Lippincott, #1 New York Times bestselling author of Five Feet Apart

Love & Gelato meets Don't Date Rosa Santos in this charming, heartfelt story following a Miami girl who unexpectedly finds love—and herself—in a small English town.

For Lila Reyes, a summer in England was never part of the plan. The plan was 1) take over her abuela's role as head baker at their panadería, 2) move in with her best friend after graduation, and 3) live happily ever after with her boyfriend. But then the Trifecta happened, and everything—including Lila herself—fell apart.

Worried about Lila's mental health, her parents make a new plan for her: Spend three months with family friends in Winchester, England, to relax and reset. But with the lack of sun, a grumpy inn cook, and a small town lacking Miami flavor (both in food and otherwise), what would be a dream trip for some feels more like a nightmare to Lila…until she meets Orion Maxwell.

A teashop clerk with troubles of his own, Orion is determined to help Lila out of her funk, and appoints himself as her personal tour guide. From Winchester's drama-filled music scene to the sweeping English countryside, it isn't long before Lila is not only charmed by Orion, but England itself. Soon a new future is beginning to form in Lila's mind—one that would mean leaving everything she ever planned behind.

(Book cover and Synopsis taken from Goodreads)
Review: 4/5
This was a quick and fun read! I was able to zoom right through it! I loved that it sort of had a romcom feel to it. I honestly think I liked Orion more than Lila though, I would have loved to hear more about his story and what not. Don't get me wrong Lila was a lot of fun to read about, but I would have loved to hear more about Orion and his friends. I liked the friend dynamic too, the way they all supported each other and went about doing it was a lot of fun to read about. I did enjoy Lila's struggle to though, we've all be there where we feel like our world is falling apart and everything is happening at once. We all deal with that in different ways and the way that Lila was portrayed doing it felt all too real.

My biggest complaint is a bit silly, there wasn't enough tea talk for me!!! Like the title literally has "tea" in it and it felt like it was only mentioned handful of times! I take my tea very seriously, and there was not enough. I'd also like to point out that there seemed to be "recipes" so like "Recipes for Being Abandoned by Your Best Friend", again there were only a few of these and there could have been so many more! It was a missed opportunity!
Review in 5 GIFs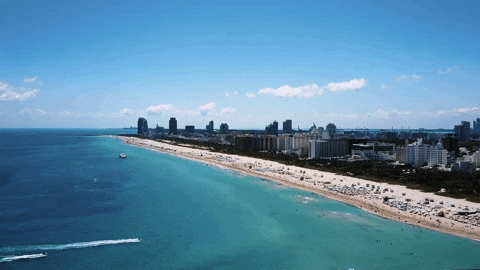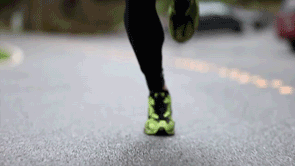 Favorite Quotes
"Except no amount of food and family could heal my heartbreak, so like a plotline from one of Mami's telenovelas, they tricked me instead."
"My new room is gorgeous. But it doesn't stop one half of me from wanting to beat my fists against the wall, screaming the feral sounds I've had echoing in my mind all day."
"And this trifecta loomed so large, I couldn't shake it. I couldn't find myself underneath the black emptiness. My heart fragmented and my breathing came like the prelude to a storm."
"The pain was real and it was mine. Mine to suffer and mine to fix. Discussing my hurts didn't make them theirs to 'help' and direct."
"The equipment and the ingredients call to me in a voice I've heard since I was little. Measure, mix, season, and simmer–these are my words."
"I slide out of Orion's sweater, feeling the whole of the temperature setting –Not-Miami-Degrees Celsius. I think of how we freeze foods to use later. To preserve them so they don't rot away. Maybe this is what my family wanted. To freeze a flame-star heart, a burn planet body, while it heals."
" 'And I don't know what's worse, not getting to say goodbye, or saying goodbye to a little more every year.' 'The tidal wave or the hourglass.' "
"Prepare yourself for three Cubans to faint, or at least pretend-swoon with extra drama."
Buy a copy! Indiebound|Amazon |Barnes&Noble