I'm so excited to be participating in the cover reveal for Spark To Shadow By Atima Kim! The cover is gorgeous and the book sounds phenomenal.
Synopsis:
Spark to Shadow is about Fang, a young witch with the power of fire who is set to become the next matron of her family coven, as soon as she chooses a consort, a foreign consort.
Featuring a bacheloresque competition, Avatar-like elemental magic, bold adventures, and a handful of dragons, this book marks the first chapter to a brand new series that tells the story of a new generation struggling to find peace after times of turmoil and discovering ways to bring their countries together through love and friendship.
A romantic, Asian-Inspired Own Voices fantasy sure to thrill YA fantasy fans.
And now for the cover . . .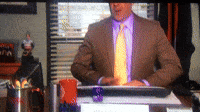 It is beautiful! I love a good red cover and the red and gold combination really adds to the Asian inspired vibe. This books is going to have everything, elemental magic, witches, Asian Fantasy, dragons, demons and to top it all off, will be an own voices book. Perfect right?
Author Bio
Atima Kim is an Asian American author from Seattle, Washington. In addition to writing books she is a small business owner, dog walker, chicken owner, and a perfectly average mother. Her books draw lots of inspiration from her real life and she hopes to achieve more representation and diversity in literature and especially the world of self publishing. Her newest novel "Spark to Shadow" is set to be the first in a series of standalones.
Author Contact Details: